Hawk Brazilian Jiu Jitsu Preshrunk Gi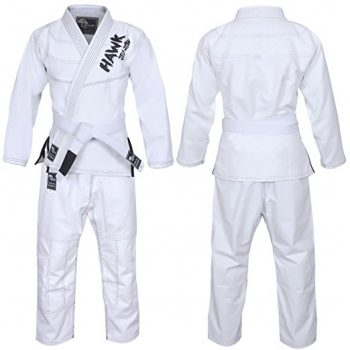 The Hawk Brazilian Jiu Jitsu gi is relatively inexpensive compared to top of the line gi's which makes it a great gift.
The gi is preshrunk and has a 1 year warranty. It comes with a white belt so if it's the persons first gi the belt will come in handy. This gi is IBJJF legal so they can compete in IBJJF tournaments.
Some sections of the gi have a triple stitching to increase durability.